Life at Sun Light & Power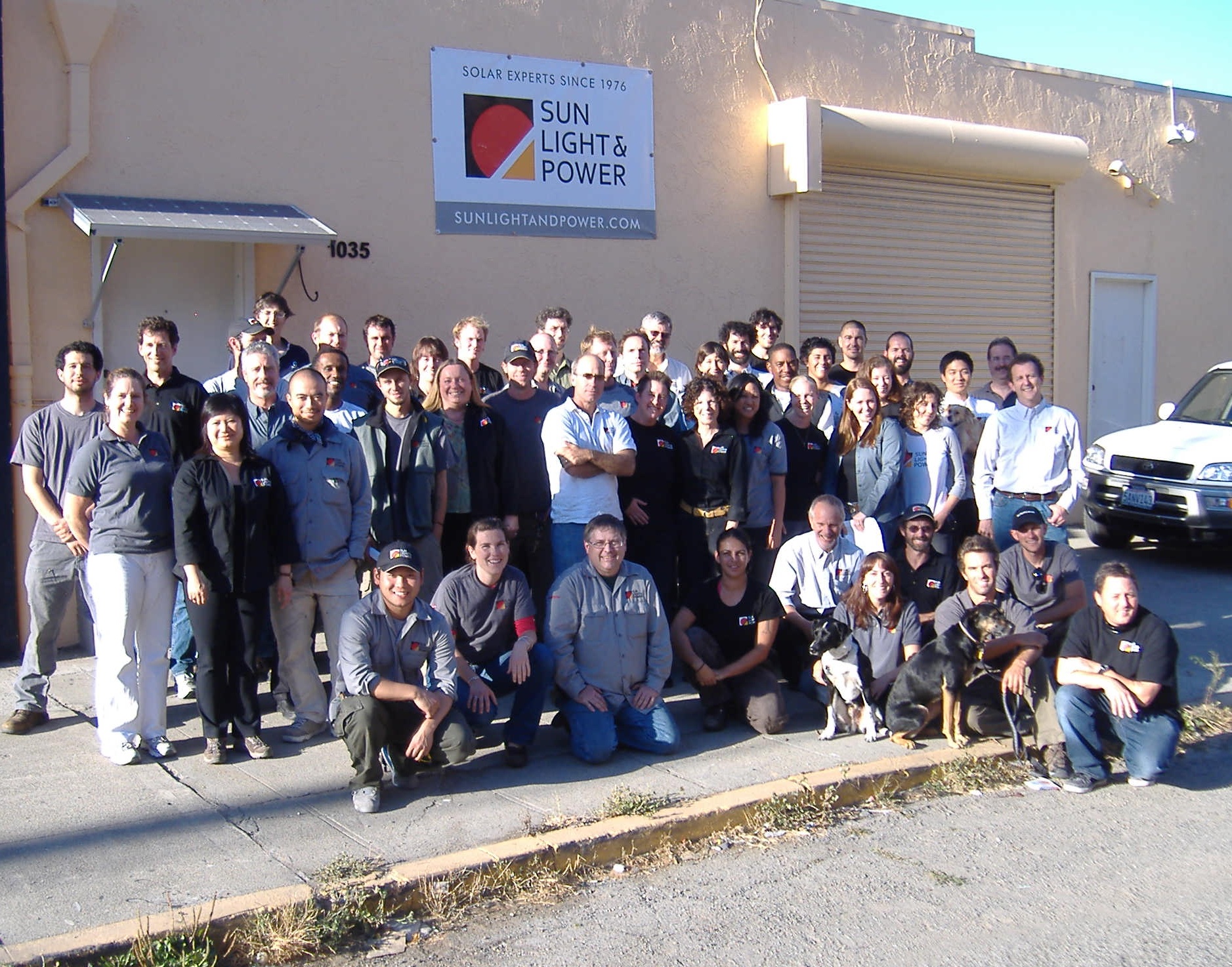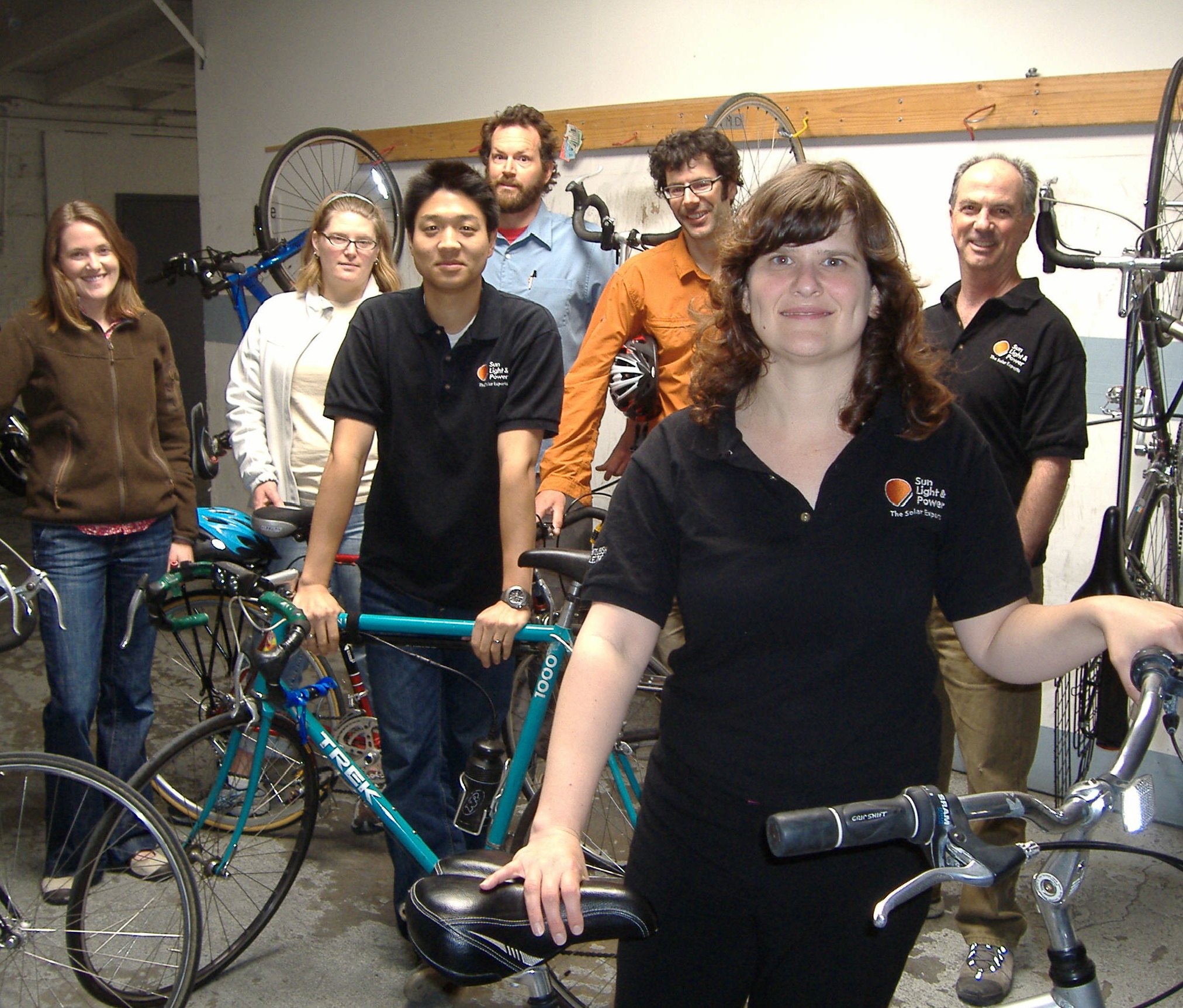 At Sun Light and Power, we believe it is easy being green. Our company culture values "walking the talk." We use solar power in our offices, recycle and compost. We also reuse whenever possible, including office furniture. As perhaps the greenest solar company in California, our fleet of trucks runs on bio-diesel. Many of our employees eco-commute, with even our President coming to work in an electric car.
Our employees are motivated, forward-thinking, and passionate about preserving our planet's resources. Inside the office, employees enjoy a friendly and open-minded atmosphere, where well-behaved dogs are welcome. Out in the field, our employees work at a wide range of sites all over the Bay Area, with projects throughout California. We hold company events several times a year, and get together for the Bike to Work challenge each May - winning first place among medium-sized companies in 2010!